And what I also really, really want to say is…
"I help aspiring storytellers vanquish the demons of imposter syndrome, navigate the ruinous quagmire of story construction woes, and build a sustainable story creation habit that won't leave them at the mercy of a fickle muse or burn them to ashes."
---
I'm Kat Vancil—and as you've probably guessed, storytelling is what I do. I craft stories about boys in love, run my own independent publishing studio with my husband, and aim to guide aspiring storytellers on their own quests of story creation.
People come to me when they feel unwelcome in the "established" places of story learning. Either because they feel overwhelmed by the advanced offerings of academia or because they're looking for someone who thinks in the same way they do that they can easily understand.
I have 12+ years experience in independent publishing, book design, and storytelling. I've worked with independent storytellers, small publishers, and the bigs like Amazon. I've created stories in the medias of words, imagery, living history, dance, and theater over the last 30+ years.
Prior to writing Boys Love fiction, I used to write other types of Fantasy and SciFi stories and industry articles. I've had 4 novels and 3 novellas published, had novellas published in 3 anthologies, and had articles published in 2 industry guide books.
Curious to know more?
Or just looking for something to read to kill time in-between Netflix binges? Here are 10 random facts about me…
10 Fantastically Random Facts
---
1) I didn't learn to read until just before the 3rd Grade (I'm dyslexic and autistic. Neurodiversity FTW!).
2) The first article I ever pitched for publication was to Writer's Digest. Logically I should have been rejected, but instead, it was featured on the cover of the guide and sold in bookstores across the English-speaking world. Further proof that if you say yes to yourself, others, might in fact, also say yes.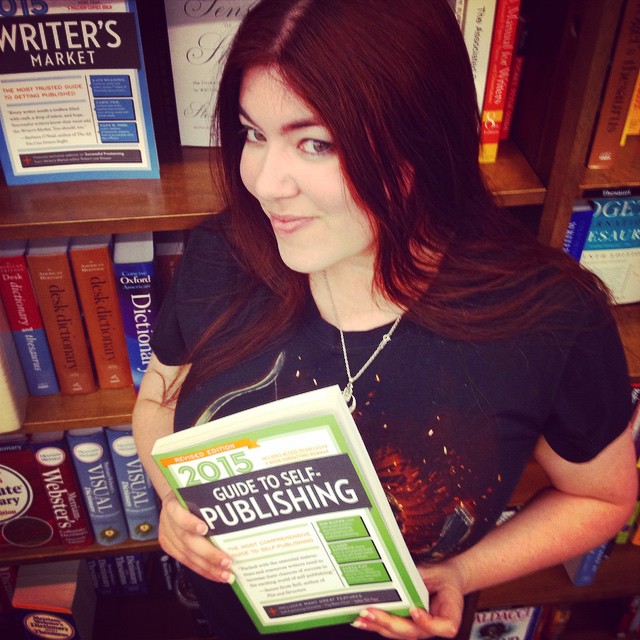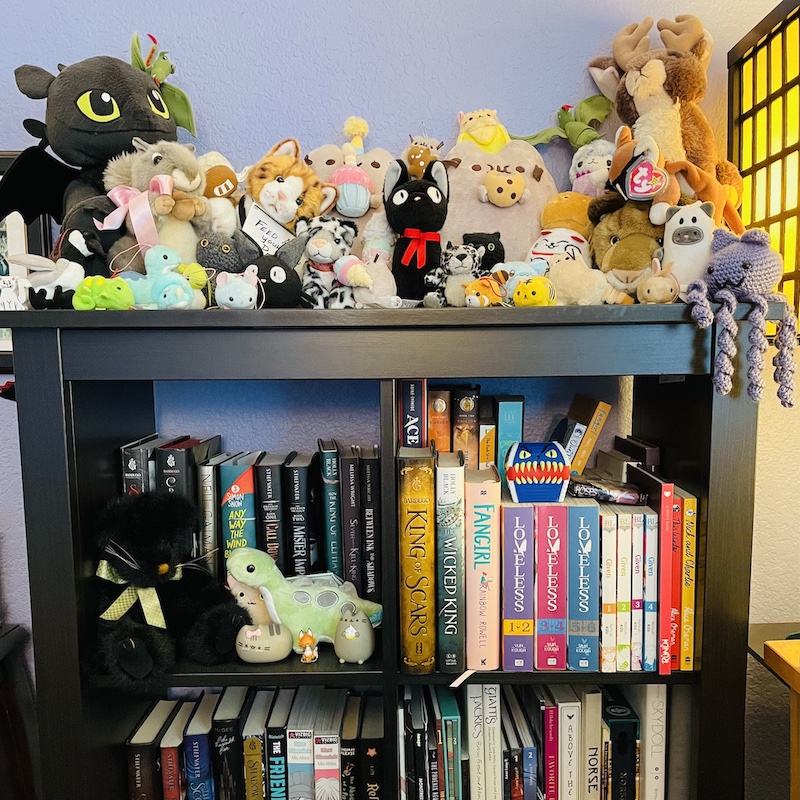 3) I was born on a temporal nexus point—the exact day, month, and year that the initial Terminator movies take place. Crazy right?
4) I collect plushies, especially miniature ones. I have over 53 in just this one room alone. I do not have a problem.
5) The first book I ever wrote was for National Novel Writing Month (NaNoWriMo) 2010. I wrote 53,000 words in 30 days with the idea prompt "boy wakes up to learn he accidentally married girl" and like zero plan. I sat down each day and just asked myself "Okay so then what happens next?" That project went on to be a 325,000-word trilogy that was mentioned on USA Today.
I'm gonna be releasing a special 10 Year Anniversary Edition soon which you can learn more about here.
6) I was once in the background of an Amanda Palmer music video. (If you don't know who Amanda is, here's the short version: performance artist, singer-songwriter of Dresden Dolls, Evelyn Evelyn, the Grand Theft Orchestra, TEDTalker—Neil Gaiman's wife.)
7) I have worn the same necklace pendant pretty much every day since I was 12. It's an Egyptian Wadjet. A 5,000-year-old talisman that's supposed to protect the wearer in life and in death. This one came from a New Age bookstore that WAS kitty-corner from the San Jose Egyptian Museum. (It's now a Starbucks.) And was molded from one "discovered" in Pharaoh Tutankhamun's tomb. He's the guy most commonly called King Tut.
8) I was in 25 musicals before I was 18 and have been on stage since I was 3. I still dance every week. (I am sooo not a gym person.)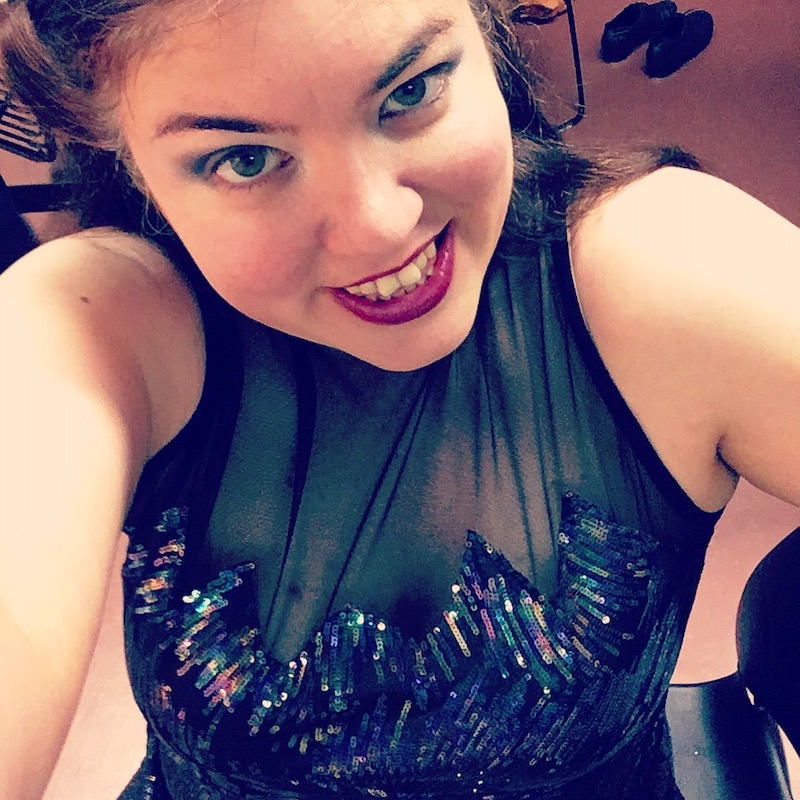 9) When I was a senior in high school I represented my hometown of Santa Clara in our competition tour on the Hawaiian island of O'ahu. One of our iconic performance stops: the deck of the WWII battleship Missouri in Pearl Harbor. The ship where Japan famously signed its surrender. We were awarded one of the ship's flags which still remains in my home town's city hall 20 years later.
10) I am living proof that you don't have to be born to do something to be able to do it. I'm a dyslexic autistic who couldn't read until she was 9 and yet I write stories. If you truly want to do something don't let the assumptions and restrictions of others limit your life.
You are the Legendary Character of your own saga!
---