---
As featured on:



---
Begin Your Story Quest Here

Scene Alchemy
Instead learn the 3 Core Elements to create the perfect foundation for your story every time!
I outline everything you need to know to write an effective scene in my Scene Alchemy Printable. It's yours when you join The Storyteller's Saga, my weekly newsletter delivered straight to your inbox every Wednesday.
SO ARE YOU READY TO GET UNSTUCK?
The Storyteller's Saga
Learn the art of story while you read stories with my edutaining emails you can devour during your coffee break right from your phone!
Every Wednesday you'll get real-world stories straight from the life of your friendly neighborhood storytelling Kat. Perfect for the adventurous Story Quester, the inquisitive storyteller, or the bored possessor of wifi and 10+ minutes to slay.
Why keep doom-scrolling when you can read a bit of saga instead?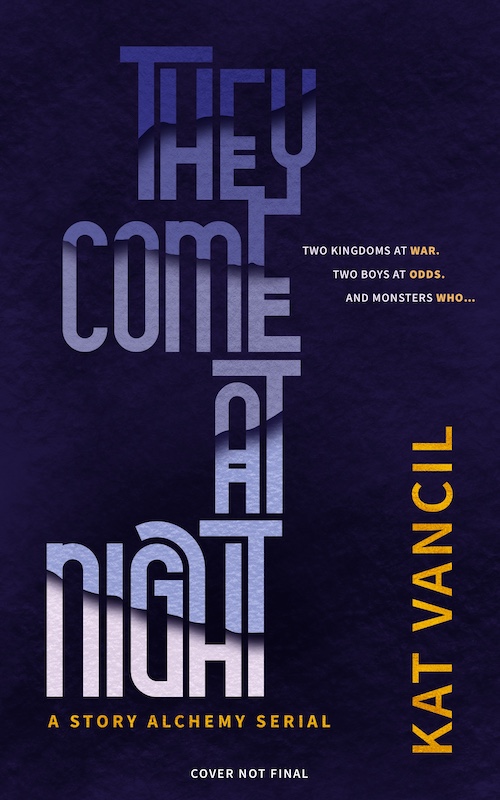 They Come At Night
The magical war between the Kingdoms of the Dagokin and Unikin has raged for hundreds of years. But the horrors do not end there. For from the blood-drenched soil rises lindwurms who come at night.
A new 500-word installment of this unique format adventure releases every Thursday delivered right to your inbox.
5-Day Story Alchemy Challenge
Discover your story creation habit in just 5 days with easy-to-follow daily prompts.
+ Bonus knowledge from professional storyteller Kat Vancil.
In just 20 mins a day you'll:
WORKSHOP – How to craft your healthy storytelling workshop so your creativity won't fizzle out after day 5 or leave you burnt out.
FOUNDATION – How to build a foundation for a sustainable story creation habit so you're just as excited to create 1 million words later.
DISCOVERY – Discover the key elements from which all stories take form so you can continue your storytelling experiments today, tomorrow, and beyond!
Stop telling yourself that this is a dream meant for other people. Because you too can become a storyteller.
The pursuit of creative gold begins with one word.
---
---
The Storyteller's Workshop
What Kat's currently working on & what will be releasing next